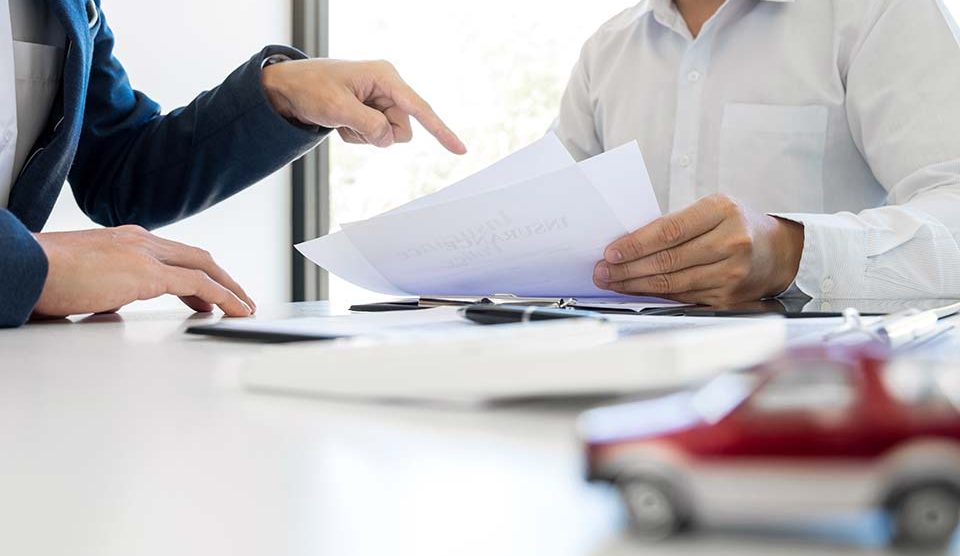 17 Jun

Medical Record Retrieval Services for Insurance Companies 101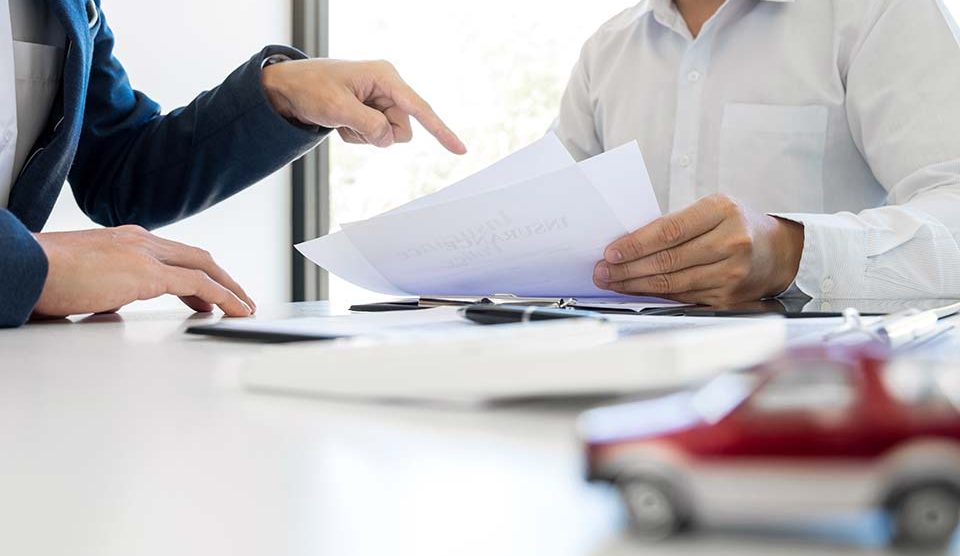 Insurance companies rely on medical record retrieval. Whether it's for managing legal liabilities, settling claims, or handling coverages — protected health information is needed to move forward.
Unfortunately, the medical record retrieval process for many in-house insurance teams is fraught with setbacks, roadblocks, and issues that must be dealt with on a day-to-day basis. The time-sensitive and detail-oriented nature of medical record retrieval leaves little room for error, and insurance companies often struggle with the process — which is why so many insurance companies outsource their record retrieval.
For years, law firms have relied on outsourcing efforts to manage their medical record retrieval. Insurance teams aren't far behind, realizing the incredible efficiencies and cost benefits that come with outsourcing.
Let's explore some of the most common reasons why insurance companies are switching over to the outsourcing model for their medical record retrieval.
Making the Switch
On the surface, keeping medical record retrieval in-house seems like an attractive solution. Perhaps you see benefits in having your team multitask, handling everyday claims, and coverage tasks while managing the medical record retrieval process to cut costs. Or, maybe you prefer having processes handled in-house, so there is constant communication to prevent errors. However, there are other options and better alternatives — offering improved cost-effectiveness, accuracy, compliance, and speed.
Regardless, it can be difficult to make the switch — and onboarding a new system may seem like a burden for many insurance teams. Change isn't easy. However, insurance companies can benefit from medical record retrieval services in many ways. Let's explore the advantages of outsourcing your record retrieval process.
1. Speed
As mentioned, medical record retrieval is a time-consuming process that requires constant follow-ups to get results. While we're not saying that record retrieval isn't crucial, it often gets pushed aside and doesn't receive the attention it deserves to operate as needed.
Dedicated medical record retrieval services for insurance companies are not only built to manage the operation, but the professionals working in the space are well-versed in medical documentation retrieval and its process.
Understanding the various components of a medical record is just the tip of the iceberg. However, it's an important factor that can help speed up the process and prevent errors that could take far too long to resolve.
Digital platforms and portals are a common tool that medical record retrieval services rely on to make collaborative efforts, communication, and the overall experience more efficient. However, the real reason why these services can make the process faster comes from relationships.
Established medical record retrieval services have built vast and long-standing relationships with medical record custodians. These relationships equate to better follow-up conversations, improved communication, and an overall faster record retrieval experience.
2. Accuracy and Precision
We couldn't talk about speed without mentioning accuracy. Even if you're able to obtain speed — it doesn't mean a thing without accuracy. It shouldn't be a surprise that a dedicated medical record retrieval service specializing in the insurance industry can improve accuracy.
Distracting members of an insurance team from their core competencies with medical record retrieval is a recipe for mistakes. Your team should be focused on the policyholders, various claims, legal liabilities, and coverages. While medical record retrieval plays a significant role in these processes — it shouldn't distract from them.
The nature of medical record retrieval requires attention to detail, follow-ups, follow-through, and organization. Outsourcing to a dedicated medical record retrieval partner ensures that you'll have processes and tools in place to reduce errors and improve precision.
3. Cost-Effectiveness
The most influential factor that pushes insurance companies to make the switch over to outsourcing their medical record retrieval is cost. Affordability is a massive oversight from many insurance companies, as they believe an in-house team is the most cost-effective solution for medical record retrieval. However, once we pull back the curtain, it becomes increasingly more obvious that outsourcing is a far more affordable alternative.
Let's face it; medical record retrieval is a time-sensitive process — one that has a learning curve. What does this mean for insurance teams? Well, not only will you have to spend time and money training employees on the complexities of medical record retrieval — but they'll also spend an unforeseen amount of time handling the process. Before you know it, your in-house team is going far above and beyond the allotted time budget, costing you a pretty penny in the long run.
Medical record retrieval specialists are able to cut down the time it takes to get results, all while managing the retrieval process without error. The relationships built with care providers and medical record custodians improves communication and creates lightning fast services. The faster and more efficient your medical record retrieval is — the more affordable it becomes.

Importance of a HIPAA Compliant Portal
The Health Insurance Portability and Accountability Act (HIPAA) safeguards sensitive healthcare information — and for insurance companies that rely on medical documentation, it plays a crucial role.
Insurance companies handling medical records must protect patient data, which means that there must be technical, physical, and administrative safeguards in place. We've gone in-depth on these safeguards and other reasons why insurance companies need HIPAA compliant services, but here are some key points.
These barely scratch the surface of the immense complexities involved with the HIPAA Privacy Rule, but they do offer a solid foundation to begin understanding what all goes into electronic medical documentation. If you're unsure whether or not you're correctly managing the process in-house — or you're curious about a potential outsourcing partner's ability to handle medical record retrieval — here's a good start.
We've jotted down some important questions you should be asking your medical record retrieval partner that may give some insight into their ability to shoulder your retrieval needs. Whether it's about their core competencies and experience or their costs and HIPAA compliant platforms, these are crucial inquires you should be taking the time to investigate before making the switch. One of the most important parts of this could be their ability to prevent or manage a breach.
We'll dive a little deeper into the consequences of medical record breaches in a minute, but it's important to understand how crucial HIPAA compliant tools and portals are for insurance companies. Not only are these required if an insurance team decides to manage the process in-house, but it must be updated constantly to keep up with any changing standards or guidelines. Outsourcing to a medical record retrieval service saves you time and energy, as they're geared and ready to face the many obstacles and challenges that may arise as a result of HIPAA compliance standards.
It's why HIPAA compliant digital portals are crucial, as they protect sensitive information throughout the entire retrieval process.
Preventing Breaches Through Specialization
HIPAA compliance failures or medical record breaches are an extremely costly mistake. The main culprit in these medical record breaches are cyberattacks and negligence, and the costs associated with these breaches average $6.5 million per year — per company.
This number is so large due to the number of people that are affected. It is uncommon for a massive breach to reach tens of millions of people. The consequences of a medical record breach are severe — and reflect both the nature of the breach along with the response.
There is a four-tier system for these penalties — ranging from $100-$50,000 per incident. To prevent these costly fines and penalties, it's oftentimes far easier and smarter to outsource medical record retrieval to a partner that knows their stuff. Even if a breach never occurs, insurance companies should understand the importance of insurance — and as it stands, a dedicated service that prevents penalties is a sound insurance option against breach fines.
The Best Course is to Outsource
When sifting through all of the various reasons why insurance companies should outsource their medical record retrieval, the countless benefits begin to emerge. From lightning-fast processes to more accurate medical record retrieval and beyond — finding smarter and better ways to move coverages and claims along is a must. Keep your in-house team focused on what matters most, and let a specialized medical record retrieval firm manage what they know best.
However, finding more efficient and faster retrieval isn't the only reason to outsource these processes. Mitigating the risks associated with HIPAA compliance failures is yet another reason why so many insurance companies are switching over to dedicated and reliable medical record retrieval partners.
Luckily, there are companies like American Retrieval, a national leader in medical record retrieval for insurance companies. Through a vast network of providers and medical record custodians, HIPAA compliant digital portals, customized support, and experienced specialists — your insurance company can take advantage of unparalleled medical record retrieval services.
Since 1993, we've been the most trusted name in the industry, helping countless insurance companies and law firms throughout the country manage their medical record retrieval needs.