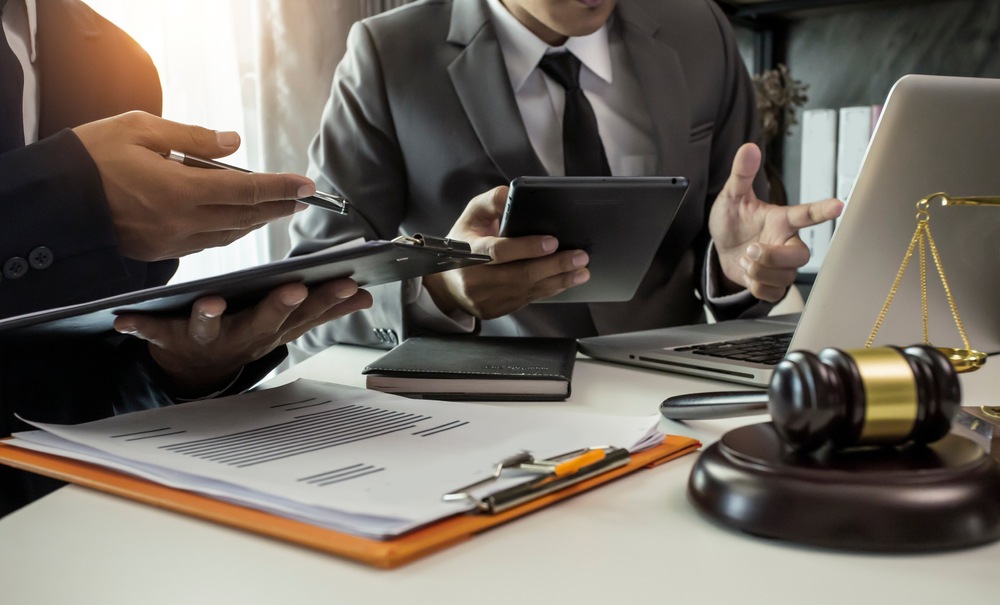 11 Oct

How To Automate Your Law Firm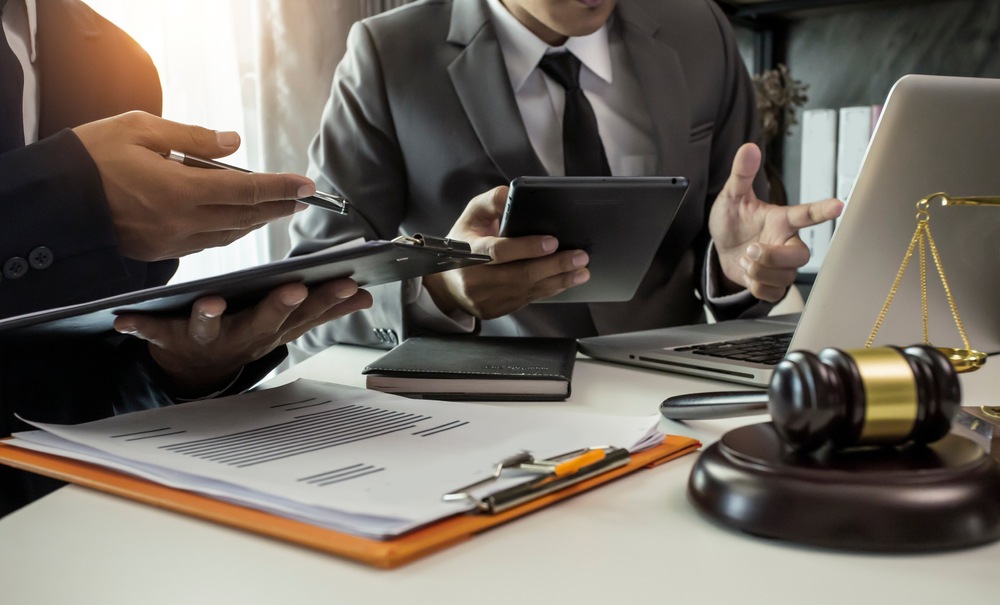 You went to law school to practice law, not to drown in the myriad of tasks involved in running a law firm. To spend more time serving clients and creating billable hours, law firms should turn to law firm automation to handle the routine tasks of law firm operation.
Law firms often bill just a fraction of an eight-hour workday, according to the 2021 Legal Trends Report. The rest of the workday is often spent on administrative work such as client intake, billing, collections, and document creation. These essential activities are among those that can be automated to increase law firm efficiency, productivity, and profitability.
Why You Should Automate Your Law Firm
Whether you are starting a small law firm or operating a large, established legal practice, law firm automation has multiple advantages. Among them are:
More Valuable Use of Time
Each workday is eight hours long. Why not spend more of those hours on productive work that will result in gaining more clients and creating more billable hours? With law firm automation, you will spend less time searching for medical records and more time on productive tasks that will produce revenue for your law firm.
Less Need for Manpower
When you automate your administrative tasks and contract with other firms to complete essential work such as the retrieval of medical records, you'll need fewer employees. This process will boost the bottom line of your law firm since it will decrease the overhead costs of your legal practice.
Higher Efficiency
When you discover how to automate your law firm's routine tasks, your time running your law firm is geared toward maximum efficiency. You may not want to admit it, but human error costs time and money. Automating routine tasks in your law firm may boost speed and accuracy.
How To Automate Your Law Firm
When considering law firm automation, you'll need to answer a few key questions to get started.
What Tasks Do You Want to Automate?
Deciding what tasks you'd like to automate or delegate will direct how you automate your law firm. Consider the cost and value of these tasks and the hours you spend doing them. How could that valuable time be used otherwise?
What Is Your Plan for Law Firm Automation?
Investigate law firm automation tools and companies that can accomplish these tasks. Planning how you will automate your law firm will include a timeline so you can measure your progress and smooth the transition to automation and delegation.
How Is Law Firm Automation Helping My Firm's Bottom Line?
Once you have transitioned several administrative tasks to being automated or delegated to others, measure the difference in your law firm. Have billable hours increased? Do you have more time to spend gaining new clients? Are there improvements that can be made in your law firm's automation?
What To Automate in Your Legal Practice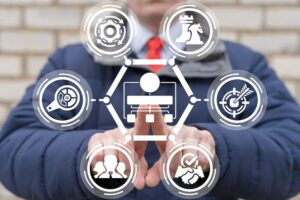 Areas ripe for automation in your law firm may include some of these essential tasks that can be done as well or better through software and firms that service law firms.
Medical Records Retrieval
The retrieval of medical records can take time, and the process needs to comply with regulations. Automating medical record retrieval with a secure and efficient system will make it much simpler for you.
American Retrieval specializes in medical records retrieval for law firms, so they retrieve medical records for lawsuits quickly and accurately.
Flat-rate pricing and direct integration with copy services such as CIOX, the firm that processes the release of medical records for the majority of U.S. medical providers, means that American Retrieval will likely retrieve medical records faster than you or an employee could and at a lower cost.
Client Intake
The process of client intake reflects how your law firm serves its clients. Through client intake software, clients can provide their intake information on your law firm's website, which you can sync with case management software.
Clients can provide their information and be interviewed through an automated process, saving lawyers and clients valuable time.
Scheduling
Software synched to your law firm website and your smartphone can allow for easier scheduling of meetings with clients, court dates, and more. Your clients will be able to request an appointment with you online and set up a date, all without a single phone call.
Document Automation
Software can help the lawyers in your law firm create documents and forms easily. Templates will speed along the process, requiring less time to create contracts and other legal documents for your clients.
Document templates will also boost the accuracy of documents since much of the language of your legal documents can be automated.
Client Communications
Law firm automation should never take the place of personal service, but automation can aid in communications between your law firm and its clients. Before email technology, texting, and virtual meetings came on the scene, lawyers spent a large part of their time either talking to clients over the phone or traveling to meet with them in person.
Knowing when to automate client communication is essential. A client who wants to know when a settlement has arrived will be happy with a quick email that you may automate since that communication will let them know faster. They'll be able to refer to information within that email, which gives it an advantage a phone call can't match.
Billing and Collections
A frustrating part of running a law firm is spending hours billing clients and collecting payments. Nearly 20 percent of bills from legal work are not paid, so this area is an opportunity for improvement through automation.
Billing software can automate the billing process, and your clients are more likely to pay your law firm if you include ways for them to pay electronically through your law firm's website.
Since there are billing and collections platforms, you will be able to automate billing, collections, and invoicing even when away from your office, a plus for solo legal practitioners.
Client Reviews
Law firm automation tools also include ways for satisfied clients to leave positive reviews of your law firm. Since word-of-mouth reviews are the most effective type of marketing, positive client reviews can build brand awareness for your law firm.
Automating the review process to make it as easy as possible for clients to review your law firm will result in larger numbers of positive reviews from happy clients.
Key Law Firm Automation Takeaways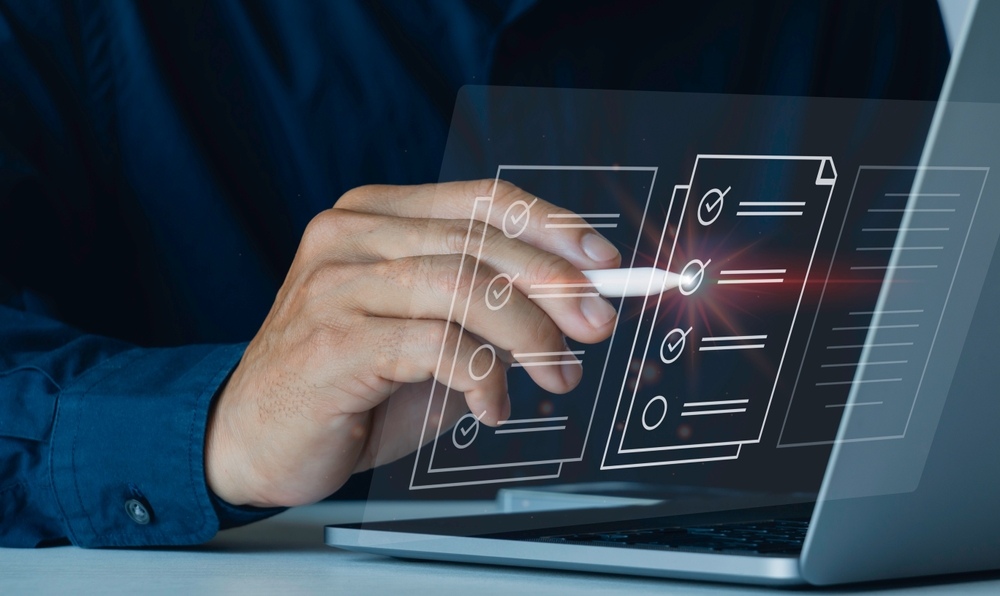 Law firm automation will not only give you more time to actually practice law, but it can improve the experience of your clients.
Automation can save them time from client intake and interviews to paying your law firm for services rendered.
Through automation and delegation of services to specialized firms, your law firm can resolve cases and compose documents faster and with greater accuracy.
Solo legal practitioners will find that they can have higher productivity with lower operating costs by incorporating law firm automation into their firm's operations.
Lawyers operating in larger firms will realize their time can be better used when they delegate essential tasks such as medical records retrieval to firms such as American Retrieval that specialize in this service.
Your time is valuable, and so is the time of your clients. Finding law firm automation tools that result in services that are more efficient and accurate will provide your clients with a better experience. Automation and delegation will improve your law firm operations while reducing your costs. Contact American Retrieval today to learn how we can help you improve your law firm's current operations.