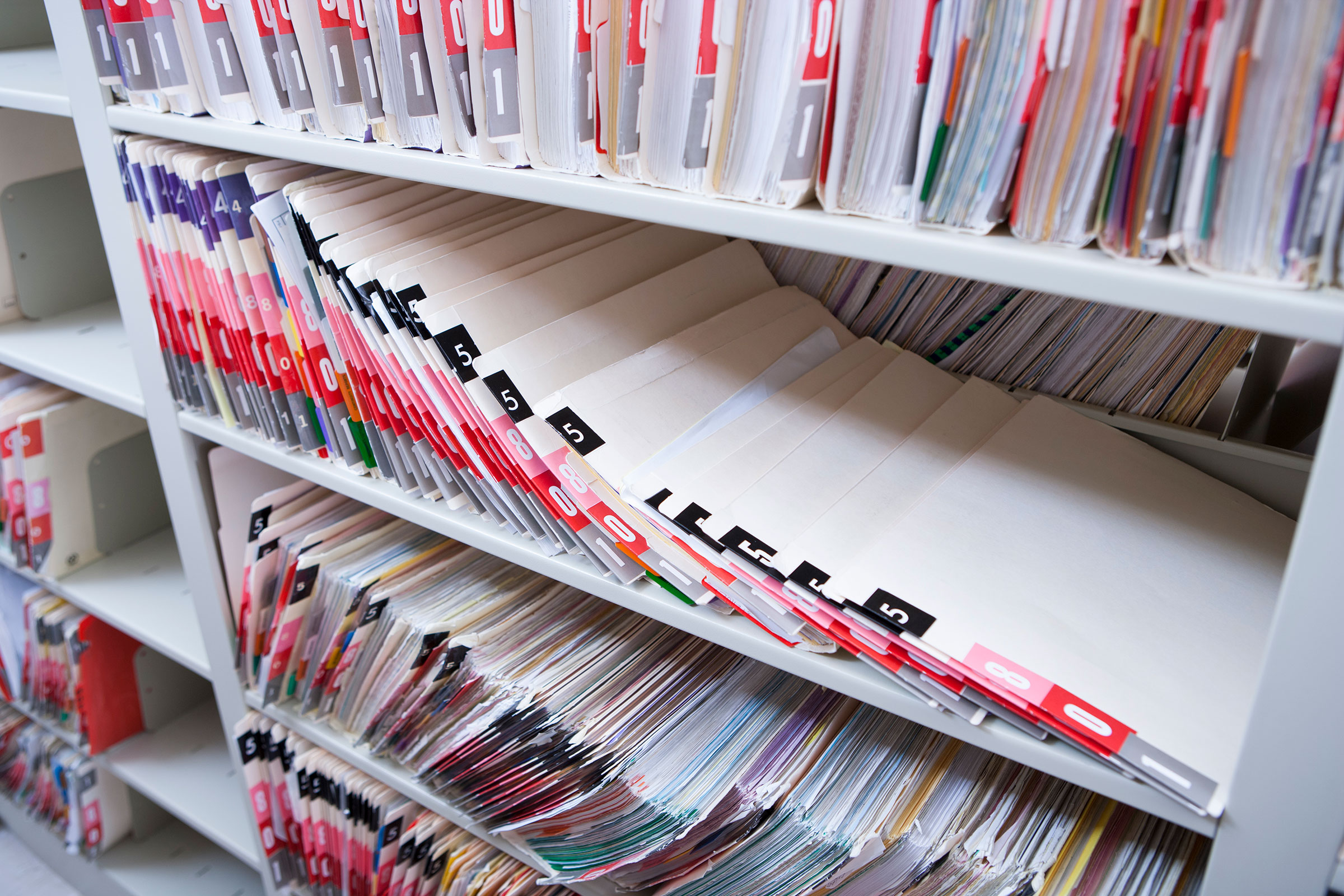 09 Aug

Tips For Lawyers — Retrieving Medical Records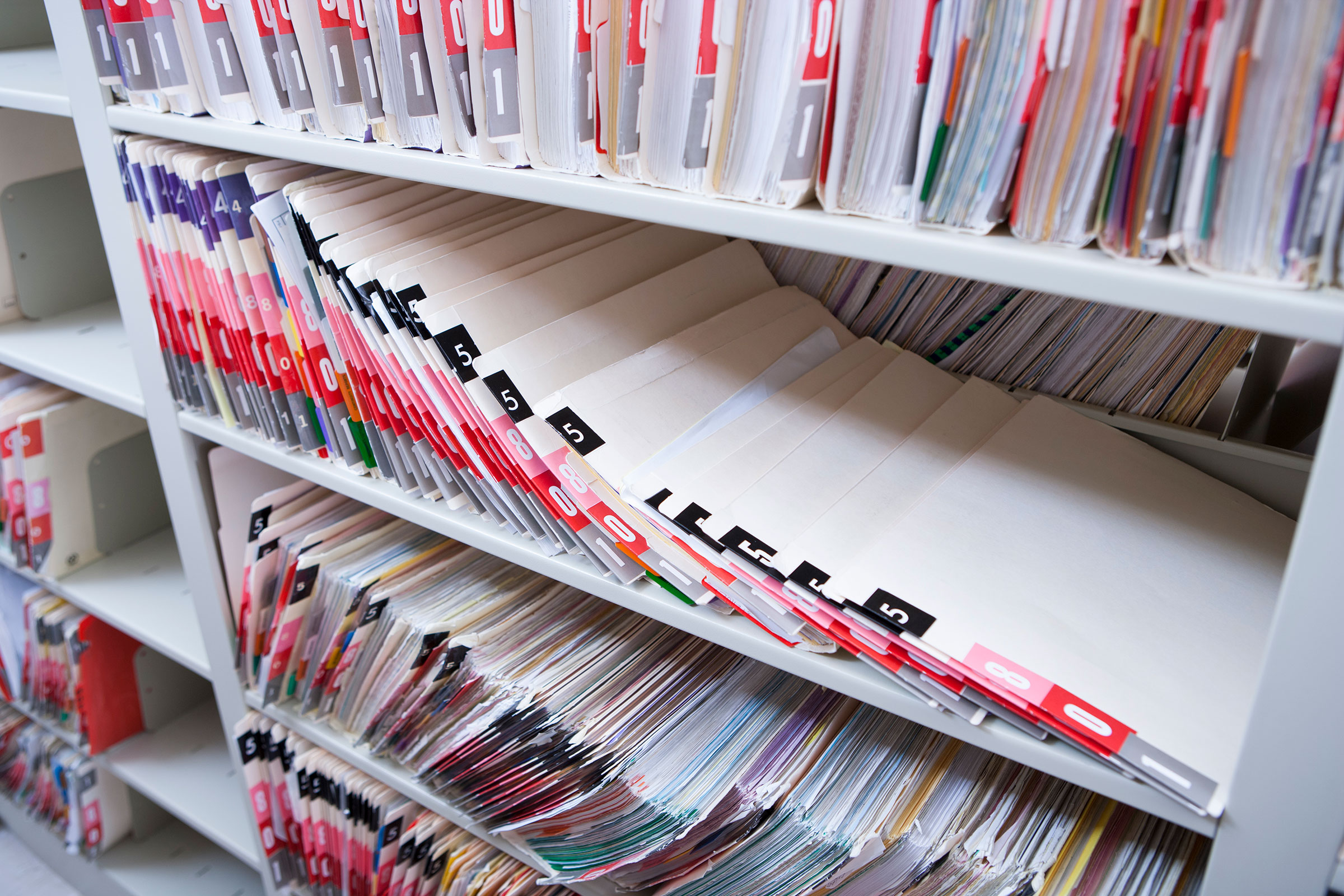 For legal teams, medical records can provide crucial information that can sway a case. While this data and information are highly coveted and extremely important — it can often be difficult to collect and effectively manage. Because medical information often spans multiple disciplines and practice areas — there is often a lot of push and pull in all directions to obtain this information.
Retrieving, securing, and organizing this data takes experience and expertise. The sensitive and complex nature of these records takes a special touch. Creating an efficient and successful process takes some time or a trusted document retrieval service. These services can do wonders for improving retrieval processes and reducing costs for your firm.
Attempting to manage medical records takes time and effort away from your legal and paralegal staff. Not to mention that any mistakes or problems that arise during this process can negatively affect your case. Critical evidence that stems from medical records needs to be managed well and easy to track down.
So, how do you go about retrieving medical records in the easiest and most efficient manner? Well, we're going to give you some tips and tricks that will make the entire medical record process much easier to manage — leading to better outcomes for your cases.
Navigating Authorization
One of the more headache-inducing components of medical record retrieval is receiving patient permission to even request the record. No matter what, you're going to be dealing with HIPPA when attempting to acquire medical records. Every provider will require authorization for the information that is signed by the individual or the power of attorney. This is a crucial step and can be a time consuming one because there are often more authorizations needed.
Special authorizations are plenty when it comes to medical records. Each provider may have its own regulations and authorizations that they abide by. That's why we're mentioning this tip first, because if you want to save time and energy down the line — you'll want to take care of this right away.
Understand The Scope
Your record request is determined by your wording. This is a very important aspect of record requests and retrieval. If you know exactly what you're looking for, you need to be specific in your wording.
Broad or ambiguous requests often end up taking far longer to complete and cost you way more than necessary. This is because every page of a record request has its price, and ending up with way more than you needed will cost you down the line. A good example of this is requesting a list of medications, but failing to cite a date. This could end up with an entire breadth of medications that an individual has taken, many of which have nothing to do with the case — and some of which may require additional authorization that you did not account for. This costs you more money and more time.
Too much or too little information accompanying your record request are both an issue. You need to find the sweet spot, the "just right" amount of wording to get the records you need without jumping through additional hurdles.
Track and Manage Effectively
Every request needs to be managed with great attention to detail. While this may seem like a fairly simple task, there are a lot of potential hiccups that can cause certain requests to get lost in the wind. While most requests take about a month (30 days) — there are a lot of variables and factors that can influence this number.
Human error is typically at the core of these issues. Simple problems like misplaced claims, incorrect or incomplete documentation, and poor management and follow up. Sometimes missing payments can contribute to halted progress. Keeping track of the record request from start to finish is key. Not only will this inform everyone of the progress of the request but also keep turnaround manageable. This will save legal teams from worrying about records at the last minute.
Get To Know Your Providers
There seems to be a nearly endless list of medical providers here in the U.S. — each of which has its own processes and ways of operating. Fee requirements may vary, along with authorization documents from provider to provider.
That's why it's important to get to know the various providers that you may be working with. The more you understand about the various differences between providers the easier it will be to work with them more efficiently, accurately, and in a timely manner. If you want to save yourself the inevitable headache of scrambling to understand the unique needs of a specific provider — get to know the ins and outs of the regulars.
Stay Organized
Medical files include quite a bit of information. From patient history and physician orders to treatments, diagnosis and billing information — these medical records can be complicated. That's what makes organizations so critical, as being able to quickly locate necessary information is a must for legal teams.
Experts, nurses, and attorneys need to be able to point out pertinent information with ease. Attorneys especially need to be able to quickly identify key information that could sway the litigation in their favor.
Getting Help
The truth is that medical record retrieval is a complex process, one that involves many entities and authorizations that can be difficult to navigate. That's why so many legal teams trust a retrieval service for their medical document needs.
Services like ours allow you to feel at ease about the medical retrieval process. You're able to rest easy knowing that you're in good hands and that the information you need is organized, managed, and efficiently retrieved for your case.